Quality Management Training
September 6, 2019 @ 8:30 am

-

12:30 pm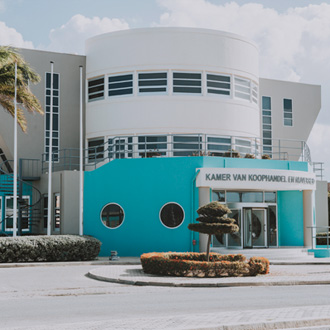 This Quality Management Training will give participants a more holistic view of Quality's role in company success, as well as advanced tactics and best practices for managing all aspects of a corporate Quality Management System program.
Participants who successfully complete the course will become Certified Quality Manager authorized to implement a quality management program within their own company.
Who should attend?
• Newly appointed quality (assurance) managers (or those who wish to be) who have had little formal training in quality
• Anyone who would like to make their quality management system more effective.
Update Requirement. To stay current on relevant quality matters, the Certified Quality Managers are required to attend Update Class for Quality Managers (yearly 8 hours) to remain certified. If a Quality Manager Certification status has expired, the quality manager has a three-month grace period after their expiration date to take the update course. After the three-month grace period, a Quality Manager Certification status may only be reinstated by retaking the complete course.
Topics:
• Introduction Quality Management System ISO 9001 / Total Quality Management
(TQM) / LEAN / SIX SIGMA
• Introduce the role of Quality Manager
• Building stones for a Quality Management System (QMS)
• Establishing, developing a QMS
• Leadership commitment to QMS
• Risk management
• Management of change
• Competencies and training program employees
• Operational Controls
• Performance management focused on quality – financial – customer results
• Introduce basic internal auditing tools
• Customer Services and corrective action program
The training is based on best quality practices and will include case studies, interactive workshops, quality awareness, focus customer services and result driven, develop hardwired quality procedures & documents, quality communication etc.
Students will be asked to prepare and present a 30 – 45 minute quality presentation during class time as part of the requirements to become a Certified Quality Manager. To facilitate this, the use of a personal computer is welcomed into the course for the creating of the quality presentation
Duration: 40 hours
Total cost Regular: AWG 3.127,- per person
This is including:
– Handouts
– Written examination
– Certificates and Certification Cards
– Snacks, coffee and refreshments
– Free membership to Aruba Quality Platform (4 meetings a year)
Language: The course will be conducted in English.
Minimum participants 8 and maximum 16.
Register:
Complete the corresponding registration form or register at https://www.qesh-aruba.com/training-course-schedule.
Course plan:
Friday September 6th, 13th, 20th, October 4th, 11th, 18th, 25th, November 1st, 8th and 15th, 2019.
From 8.30 am till 12.30 pm at QESH Services N.V. Barcadera 135, Aruba.
Payment conditions:
• 50% payment one week prior before the start in September 2019.
• 50% after completion of the course in November 2019.
Scroll To Top
Events
Upcoming Events

September 10 @ 9:00 am

-

12:00 pm