Erasmus for young entrepreneurs program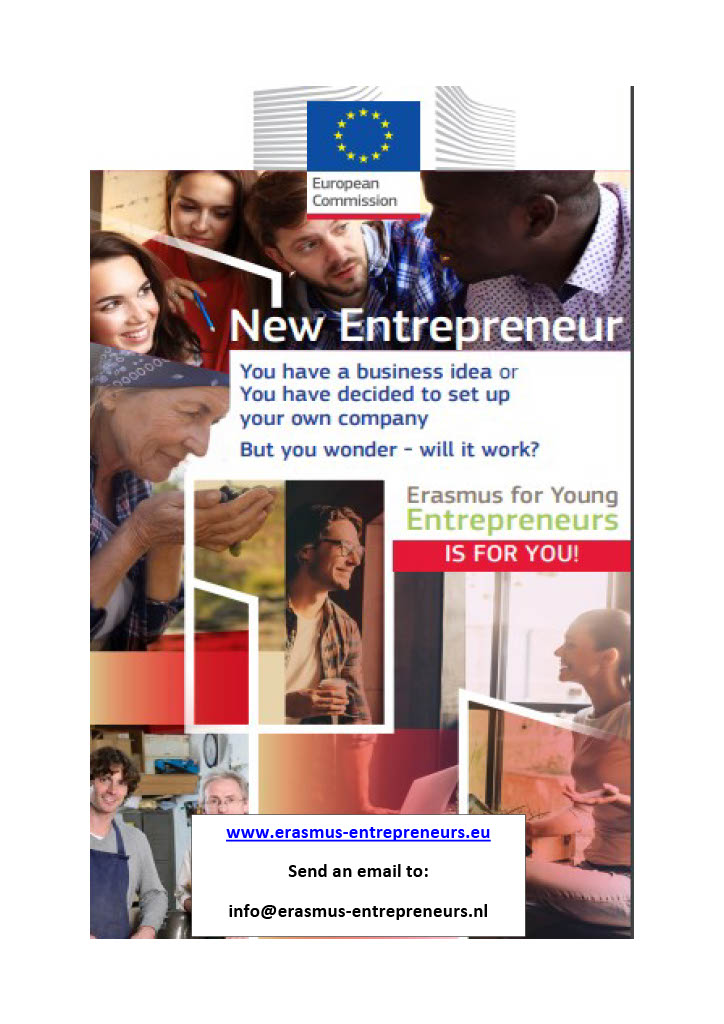 Erasmus for Young Entrepreneurs is a cross-border exchange program that offers new and aspiring entrepreneurs the opportunity to learn from experienced entrepreneurs running small businesses in one of the other cooperating countries.
The exchange of experience takes place during a stay with the experienced entrepreneur, which helps the new entrepreneur acquire the skills necessary to run a small business. The host entrepreneur benefits from new perspectives on his / her business and has the opportunity to cooperate with foreign partners and learn about new markets.
Who can participate?
New entrepreneurs who have advanced plans to set up their own business or who have started a business in the past three years.
Experienced entrepreneurs who own or manage a small or medium-sized enterprise in one of the other cooperating countries.
Please consult the website www.erasmus-entrepreneurs.eu for more information, or send an e-mail to: info@erasmus-entrepreneurs.nl.
Scroll To Top