40-2018 – Aruba Chamber Business Event: Sustainable Entrepreneurship
Oranjestad – Despues di 1 aña di ausencia di e evento anual di Camara di Comercio y Industria Aruba (KvK) por wak atrobe na un Aruba Chamber Business Event 2018 cu lo bira sigur un evento comercial exitoso. En conexion cu eleccion na 2017, KvK a organisa aña pasa 2 debate politico y esakinan a reemplasa e evento comercial. Pa e edicion di 2018 KvK kier enfoca riba e importancia di sobrevivencia di e empeño comercial. Presentacionnan lo wordo duna caminda lo comparti experencia den un atmosfera agradabel acompaña pa diferente aperitivo y bebida.
Aruba Chamber Business Event 2018 lo tuma luga 30 di november 2018 den Renaissance Convention Center y e evento ta hiba como titulo: "Sustainable Entrepreneneurship". E evento ta wordo patrocina door di Caribbean Mercantile Bank N.V.
E enfasis di e anochi ta riba empresaria sostenibel. En corto esaki ta significa cu como empresario bo ta keda alerta riba desaroyonan cu ta afecta bo negoshi y bo mercado. Bo ta actua door di tuma tur medidanan necesario cu ta den bo poder pa yuda cu bo negoshi no cay atras. Un negoshi cu no ta innova of ta adapta na e mercado dificilmente lo por sobrevivi y keda sostenibel.
Programa
Aruba Chamber Business Event 2018 lo cuminsa desde 7.30 di anochi hunto cu un bebida di bon bini hunto cu un aperitivo. Pa e anochi a invita un orador local sra. Lisette Malmberg di De Palm Corporation N.V. y un invitado internacional sra. Angel Rich. Despues di e parti oficial, tur invitado ta haya e oportunidad amplio pa por intercambia pensamento y ideanan durante un 'networking reception'. Pa clausura e anochi lo tin un presentacion di e banda musical Tsunami.
Keynote speakers: Lisette Malmberg y Angel Rich
Sra. Lisette Malmberg no ta un persona desconoci den e mundo comercial na Aruba. Sra. Malmberg ta un empresaria, inversionista y un activista di husticia social. E ta un shareholder di De Palm Corporation N.V. y un veterano riba e tereno di industria turistico. Sra. Malmberg a hunga un rol importante den e directiva di AHATA pa hopi aña. Tambe e a forma parti di e directiva di Aruba Quality Foundation y Aruba Hospitality and Tourism Foundation. Sra. Malmberg ta hopi conoci tambe pa su fundacion Hope Aruba cu tin como meta yuda adictonan recupera di nan adiccion y asina bolbe bek den comunidad y funciona como un miembro productivo di nos sociedad.
E invitado internacional di e anochi aki ta un orador renombra den e mundo di innovacion y negoshi sostenibel. Sra. Angel Rich a logra na edad di 30 aña acapara varios titulo. Entre nan crea un algorithm pa e stock exchange y asina gana e Goldman Sachs Portfolio Challenge. Sra. Rich a bende un plan di mercadeo cu Prudential Financial cu ta un compania renombra den mundo di seguro. Sra. Rich a publica un buki titula "The history of the black dollar". E a inventa producto pa yuda facilita e conocemento di productonan financiero.
E a inventa e online game CreditStacker cu ta un app pa yuda haci e conocemento financiero mas accesibel. Riba esaki e la wordo yama door di Forbes pa e "Next Steve Jobs" y a wordo galardona cu e titulo "Wealth Pioneer".
Registracion y tickets 
Camara di Comercio ta gradici e sponsor di evento, Caribbean Mercantile Bank N.V. pa haci e evento aki posibel. Comunidad empresarial y pueblo di Aruba ta keda cordialmente invita pa asisti na e evento special aki. Aruba Chamber Business Event 2018 lo tuma luga na Renaissance Convention Center, diabierna 30 di november 2018, di 7:30 pm te cu 12:00 am. Dress code ta 'Business Elegant'.
Tickets pa e Business Event 2018 ta disponibel na oficina di KvK y cerca Promotional Merchandise Aruba pa $100 pa persona. Por tuma contacto cu Promotional Merchandise Aruba na 593-8102 of 593-2609. Cumpra bo ticket pa bo tambe forma parti di e evento aki. No warda te ultimo pa check di bo ya cu cantidad ta limita.
Pa mas informacion por tuma contacto cu e departamento di BIS na telefon 582-1566 ext. 27/30 of via e-mail:
businessinfo@arubachamber.com
 pa haci reservacion.
Aruba, 16 di november 2018
Camara di Comercio y Industria (KvK)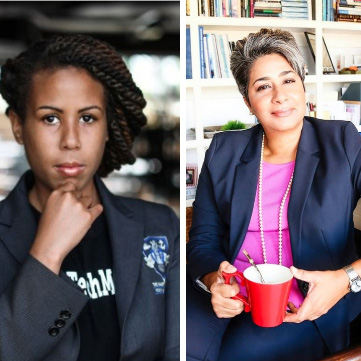 Scroll To Top