25-2019 – Cu e meta pa stimula interaccion y crea mas oportunidadnan comercial: KvK a presenta e evento Minibar cu tabata un exito un biaha mas
Oranjestad – Camara di Comercio y Industria (KvK) a organisa diabierna 31 di mei ultimo un biaha mas e evento Minibar. E evento aki ta uno caminda ta brinda e oportunidad pa crea mas oportunidadnan comercial door di stimula interaccion entre empresarionan, "young professionals", gerencia di companianan, companianan innovativo y representantenan di departamentonan di gobierno. Di e forma aki tambe yuda stimula e economia di Aruba.
E evento a tuma luga den Lounge 101 di Aruba Marriott Resort & Stellaris Casino. E evento Minibar ta limita na 50 persona cu a haya invitacion pa tuma parti na e anochi aki. Asina esnan presente a haya e oportunidad pa disfruta di un anochi ameno, bon acompaña di premium bar y hors d'oevres.
Den un sala yen por a observa cu tabatin hopi interaccion entre tur esnan presente. Por bisa cu hopi a gusta cu nan por a traha riba oportunidadnan y acuerdo di negoshi den un otro ambiente cu no ta oficina. Alabes e ta un momento unico pa reenforsa of crea enlacenan comercial nobo.
KvK ta sigui stimula y brinda e comunidad comercial e oportunidad di sigui crece den tur sentido. E beneficionan ta tanto pa e sector publico y priva yega na otro y pa contribui na un miho economia pa Aruba. E evento Minibar ta un cu ta hopi gusta y cu sigur por mira cu hopi comerciante ta aprecia e beneficio den eventonan aki.
Un danki ta bay na Aruba Marriott Resort & Stellaris Casino pa yuda haci e evento aki posibel. Pa mas informacion over futuro eventonan di Minibar tuma contacto cu Business Information and Support di KvK via 582-1566 ext. 27/35/42/30 of manda un e-mail pa: businessinfo@arubachamber.com.
Aruba, 4 di juni 2019
Camara di Comercio y Industria (KvK)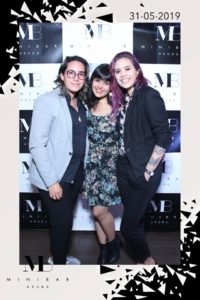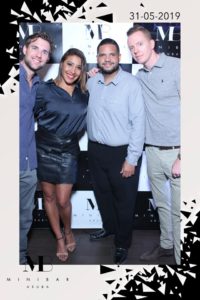 Scroll To Top