03-20 – Evento di KvK pa comerciante tabata bon bishita: KvK a tene evento Business Plaza – Step Forward! pa e comerciantenan
Oranjestad – Diasabra 18 di januari ultimo Camara di Comercio y Industria (KvK) a organisa su di 8 edicion di e evento Business Plaza – Step Forward! Un evento hopi exitoso caminda un biaha mas KvK ta trece informacion cu ta al caso pa publico y comunidad comercial. Durante Business Plaza – Step Forward! a ofrece diferente presentacion y tambe a brinda e oportunidad pa haya informacion y conseho gratis encuanto establece y expande bo negoshi. Cu un sala yen por mira cu e interes di e comunidad comercial ta significante y esaki ta motiva KvK pa sigui cu e bon trabou.
Business Plaza – Step Forward! Ta un evento gratis organisa door di KvK pa asina por brinda informacion y guia na e empresario cu ta desea di expande su liña di producto of servicionan y cu talbes kier restructura su negoshi of tin intencion pa expande cu mercado internacional.
E programa a cuminsa cu un discurso di Vice-Presidente di Directiva di KvK, sr. Omar Tromp cu a yama e publico un cordial bonbini na Business Plaza – Step Forward!
Siguientemente a sigui un panel di oradornan cu a contribui na e programa. SVb a duna un presentacion di MiSVb 2.0. Universidad di Aruba a trece informacion encuanto Programanan Educacional pa Empresarionan. Sra. Lindy Croes a conta encuanto con su negoshi a crece y a trece algun tips. Exprodesk a informa riba e posibilidadnan pa cu exporta productonan di Aruba.
Despues di un pauze cortico a sigui cu presentacion di DTI encuanto permisonan pa negoshi y condicionan laboral. Departamento di Aduana a conta mas riba proceduranan di import y export. Y pa clausura e presentacionnan Departamento di Impuesto a duna un presentacion di nan sistema nobo cu ta facilita e proceso, baha e fluho na balie y elimina administracion di papel.
Durante e pauze hopi a haci uzo di e oportunidad pa busca informacion cerca instancianan invita presente cu nan booth. Departamento di Asunto Economico, Exprodesk, Universidad di Aruba y Qredits tabata esnan hunto cu e conseheronan di KvK cu tabata disponibel pa duna informacion na e publico presente.
E siguiente evento Business Plaza lo tuma luga na juni 2020 caminda KvK lo organisa Business Plaza-Get Started! dirigi na e persona cu kier cuminsa un negoshi. Sigui KvK via Facebook of www.arubachamber.com pa pronto haya mas informacion tocante e evento aki! Pa mas informacion tocante edicionnan di Business Plaza y otro eventonan di KvK, por tuma contacto cu Business Information & Support na 582-1566 ext. 27/35/42/30 of manda un e-mail pa: businessinfo@arubachamber.com.
Aruba, 20 di januari 2020
Camara di Comercio y Industria (KvK)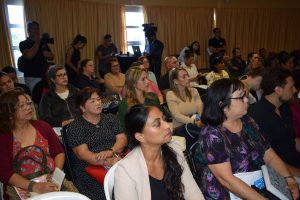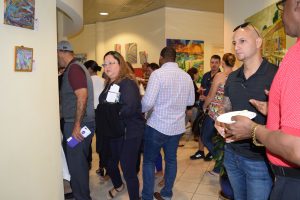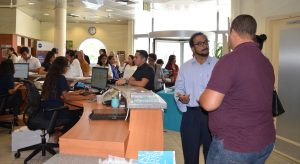 Scroll To Top